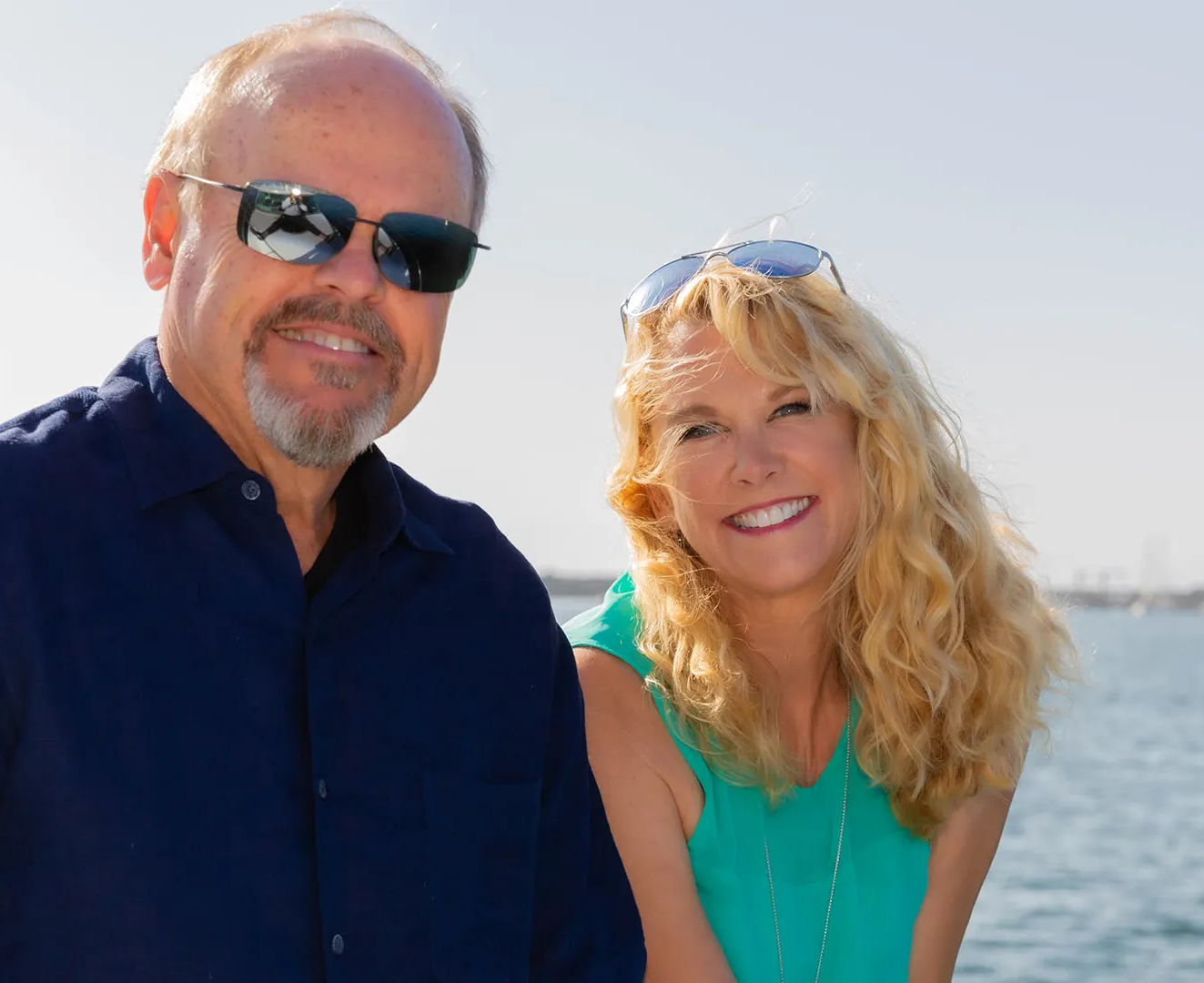 Healthy Skin From Within
SunTru was created after a conversation with friends in the supplement industry. I was complaining about all my sun exposure from sailing and my fear of becoming a sea hag. They told me about astaxanthin. I said, "astax..what? You mean I can take something to help with my skin?"

To say I was blown away was an understatement! I wasn't about to give up the sun or sailing so I needed all the protection I could get. I am not a scientist but I was determined to create a supplement that could protect and help repair my damaged skin. I began researching like crazy and talking to lots (and LOTS) of scientists. At times I was over whelmed but stayed focused on my quest.

I found the individual ingredients in my formula and started talking them. I noticed a difference in my skin after a few weeks. Over time my friends started commenting and asking what I was doing. I excitedly told them the supplements that I was taking. I even offered to write down my formulation so they could buy them. My friend Janet from first grade said - "Ya no I am not going to track all that stuff down! You are going to combine all of it and create a supplement for us."

So I did. ULTRA 3 is for all of us that play in the sun and find our happiness out in nature. At SunTru we want to build a community of like-minded souls and support each other's outdoor activities and passions.
- Julie Coll / CEO Founder
At SunTru We Believe
In helping people enjoy nature while supporting healthy skin fitness by providing products that use sustainable practices not harmful to people, animals or the planet.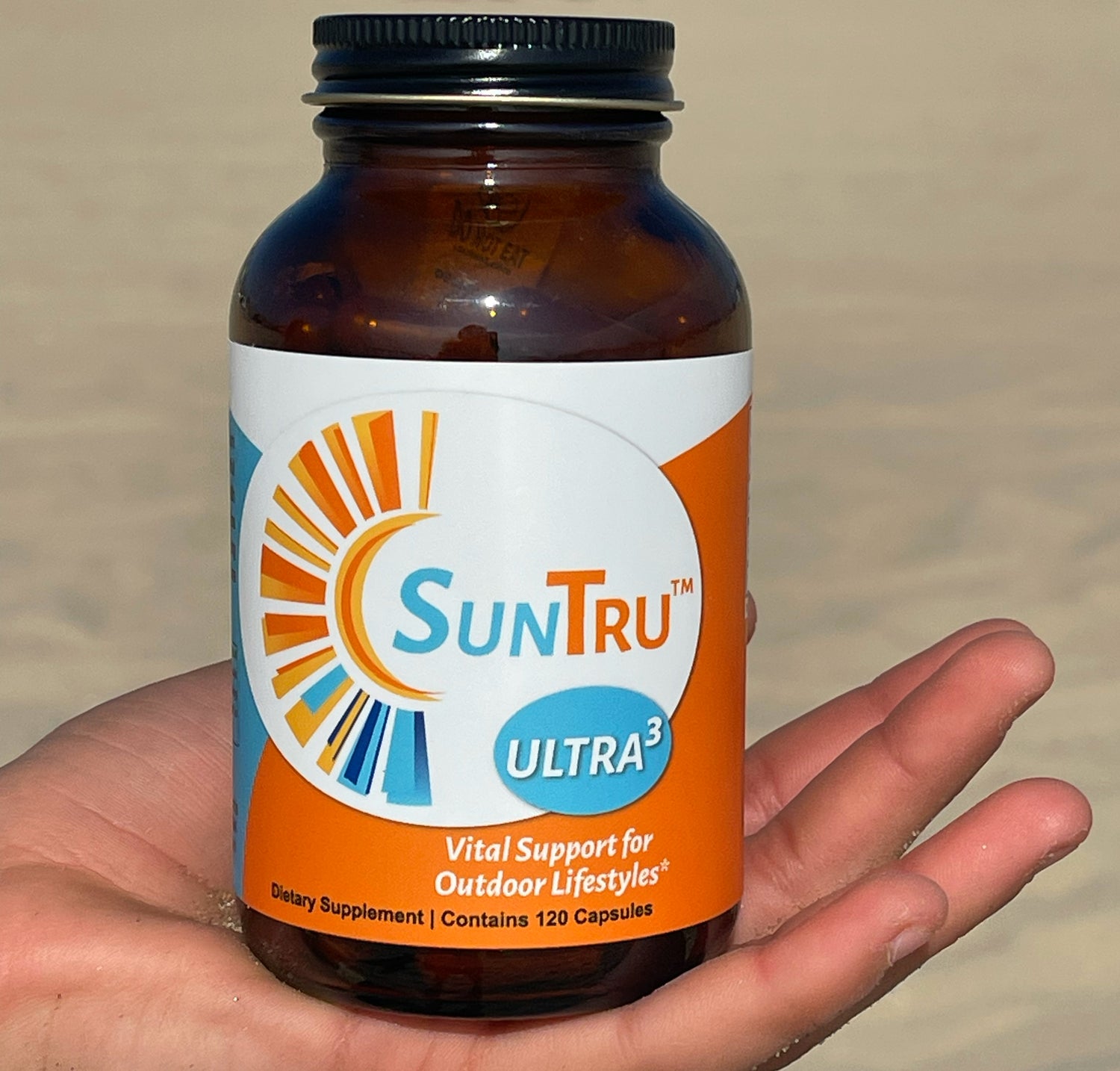 Sustainable Packaging
Environmental responsibility is very important to us at SunTru. Our products come in reusable glass jars with recyclable metal lids. All items are shipped in eco-friendly packaging helping to protect our planet for future generations.
We Believe in Outdoor Education For All
At SunTru, we believe in the power of the great outdoors and its positive impact on our health and well-being. However, we also understand the potential dangers of sun exposure and the damage it can cause to our skin. That's why we created ULTRA 3, a daily supplement that provides essential nutrients and antioxidants to defend against sun and environmental damage while keeping your skin healthy. With every SunTru order you place, we donate to organizations that provide outdoor education for kids and their families.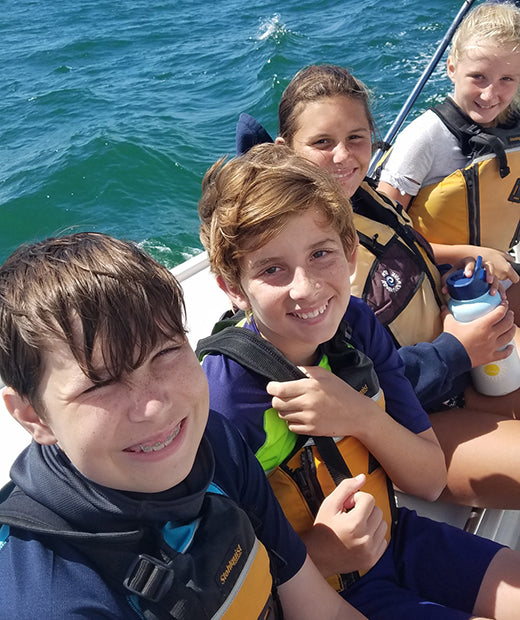 Support for the Next Environmental Stewards
SunTru is a company built around enjoying nature while taking care of our health and the planet. We are proud to partner with organizations that share our same mission.
We're excited to announce our partnership with Waterfront Education. We are thrilled to help support their educational efforts.
Waterfront Education believes in fostering environmental stewardship by encouraging meaningful connections with the ocean.
Their educational programs provide a water-based interactive, supportive, and engaging learning environment for kids and adults alike.