Sun Defense

Support your skin on a cellular level without inhibiting your natural Vitamin D production.

Healthy Skin

Happy, hydrated, healthy, fit skin not only looks good but is a major indicator of overall health. Ensure your health.

Youthful Look

There's chronological old, then there's biological age. Rewind your skin's biological clock with essential skin health nutrients.
All Outdoor Enthusiasts
Nature Awaits. Step Outside. Have an Adventure!
What Our Customers are Saying
I have had such a positive experience with SunTru. It is an amazing product. Ever since my melanoma diagnosis, I have been using internal sun protection products as an added layer of protection. They worked ok. But I was not impressed. Then I tried ULTRA 3 and, WOW what a difference. Not only has it protected me on the outside, but I am also feeling added benefits. Such as tons of energy and my skin looks fantastic. I am getting compliments all of the time. I even went to Palm Springs in July and I usually get a little pink even with the strongest sunscreen on. Since I have been taking Sun Tru, I had no pink at all. I recommend this product fully 100%.
Claudine G. ★★★★★
One Time Purchase

$49

82¢ per serving

Try Out ULTRA 3:

✓ 2 Months Supply of ULTRA 3

✓ 60 Servings

✓ Ships Once

Single Subscription

65¢ per serving

Best for starting your new healthy habit:

✓ 2 Months Supply of ULTRA 3

✓ 60 Servings

✓ Delivered Each 2nd Month

✓ No Commitment - Pause or Cancel Anytime

✓ FREE SPF 15 SunTru Mineral Lip Balm

Double Subscription

61¢ per serving

Best for couples stating their new healthy habit:

✓ 4 Months Supply of ULTRA 3

✓ 120 Servings

✓ Delivered Each 2nd Month

✓ No Commitment - Pause or Cancel Anytime

✓ 2 FREE SPF 15 SunTru Mineral Lip Balms

✓ FREE Shipping
GMO Free

Sugar Free

Gluten Free

Salt Free

Dairy Free

Soy Free
Healthy Skin From Within
One daily serving delivers a comprehensive blend of skin health nutrients, working together to both protect and rejuvenate your skin.
Fight Free Radicals

Sun exposure causes a massive increase of damaging free radicals. Antioxidants up to 6,000 times more potent than Vitamin C help you enjoy the outdoors without worry.

Preserve Collagen & Elastin

Age and sun exposure diminish our ability to produce collagen & elastin. Supplementation reinvigorates this process for naturally firm young looking skin.

Diminish Wrinkles

Slow skin cell production leads to thinning skin layers causing wrinkles to form on your skin. Assist healthy cell replication for robust wrinkle reduction.

Combat Sun Spots

Age spots are clumps of damaged cells overproducing melanin. Assist your system's ability to clear and prevent these spots for blemish free skin.

Reduce Inflammation

Damaged cells secrete toxic inflammation causing agents. Help intercept these inflammatory mechanisms to reduce pain, puff, and irritation for beautiful fit skin.

Boost Hydration

As we age, decreased production of natural oils dries our skin, making it feel tight and stiff. Stimulate natural hydrating oils for improved protection and a luxurious glow.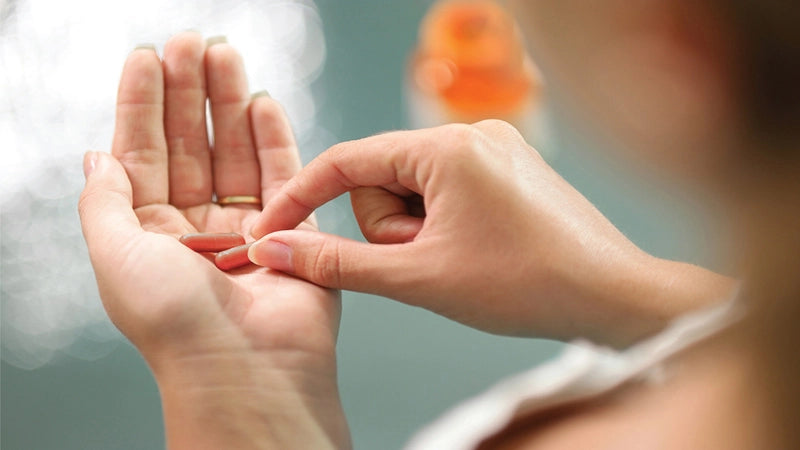 Two Capsules. Once a Day.
Cellular Level Health

ULTRA 3 empowers skin at the cellular level for whole-body health. We can achieve a healthier exterior by starting at the micronutrient level.

Nutrition In Harmony

Each of ULTRA 3's proven ingredients work together in harmony to amplify each other's effects to achieve total skin health and protection.

For All Skin Types

Intended for athletes, outdoor enthusiasts and everyone in between. Vegan, Paleo, and Keto-friendly.

Easy Routine

All you have to do is take two capsules of ULTRA 3 at anytime of day. Once a day, everyday for simple skin protection.
Highly Recommended
★★★★★

I was at a music festival all weekend and usually, even if I use sunscreen I still get a little burn because I forget to reapply but I've been taking SunTru for 2 months and no burn at all!!!
Suzy C.

★★★★★

I can't recommend SunTru enough! This is the first time I've ever had a Sunburn FREE Summer!

Micky M

★★★★★

Love, love, love the products! I am on my second bottle and a lot of my sunspots have faded and my skin is definitely smoother.

Cindy

★★★★★

I have less bumps and my old man barnacles have disappeared. I have noticed I can stay outside longer without fear of lasting damage to my body.

Robert Z

★★★★★

I am a boat captain and on the water all day. As part of my daily routine SunTru really helps me stay protected & feel great.
Captain Dave
SunTru ULTRA 3 is made from only the the highest quality clinically proven ingredients, in accordance with the strictest standards.
Quality Ingredients

Using the latest science, we have included only clinically proven doses of the most bioavailable form of each ingredient in ULTRA 3 to deliver the highest possible quality and value.

Highest Standards

ULTRA 3 is manufactured in a FDA registered USA based facility under strict GMP guidelines which is considered the gold standard for supplement manufacturing.
Frequently Asked Questions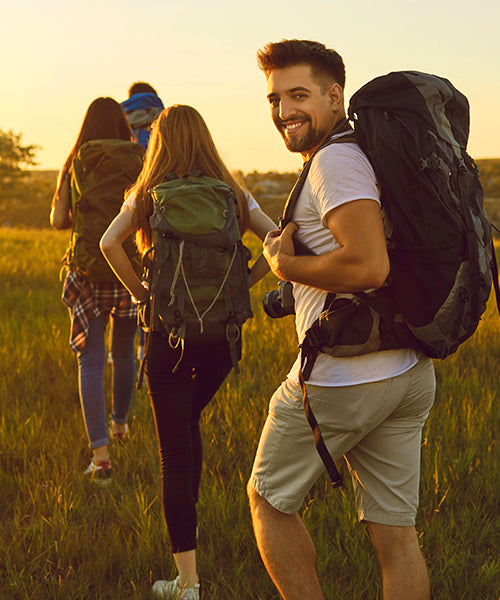 How does ULTRA 3 work? 

The three key ingredients in ULTRA 3 work together to provide cellular level support. 

Why you should care about free radicals and antioxidants. Science says…

 Free radicals are highly chemically reactive unstable atoms, molecules or ions that can damage cell DNA causing illness and aging. They are made by the body naturally as a byproduct of normal metabolism. However, free radicals are also created after exposure to toxins in the environment such as tobacco smoke or ultraviolet (UV) light.

Here's the really nerdy part…
Free radicals have electrons that are not paired. Electrons need to be paired to be stable. Stable is good. The free radicals can cause toxic effects that damage all components of your cells, including proteins, lipids and DNA. Antioxidants are the key to keeping free radicals in check. Antioxidants are also unstable and looking for a partner. Like free radicals, antioxidants have an uneven number of electrons. Unlike free radicals, though, antioxidants don't typically steal from otherwise stable molecules to keep themselves balanced.

If you don't have enough antioxidants to keep free radicals under control then they steal electrons from everywhere.
When you have too many free radicals snatching up electrons from stable molecules, it's called oxidative stress. When that happens cells get damaged and even die. So, if you're out in the sun too much, you can get oxidative stress in your skin cells, and that can lead to sun spots or even skin cancer.  

The photo protection and therapeutic action of Polypodium Leucotomos includes reduction in UV-induced cell damage and blocking UV radiation induced immune suppression.
What are antioxidants?

Antioxidants are man-made or natural substances that may prevent or delay some types of cell damage. Research experiments show that antioxidants interact with free radicals and stabilize them, thus preventing the free radicals from causing cell damage.
What are free radicals?

The basic chemical explanation is that free radicals are unstable molecules that are missing electrons. The missing electron makes the molecules unstable and causes them to search for other atoms or molecules that have these electrons to become stable again. This process results in oxidative stress which can damage DNA and other parts of the cell. One of the environmental triggers for free radicals is sunlight which includes UV radiation.
Where is ULTRA 3 manufactured?

SunTru manufactures its supplements in US based facilities that are FDA and GMP (good manufacturing practices) registered. All formulations utilize the highest quality ingredients available and all raw materials are tested to ensure purity.
What are SunTru's environmental standards?

SunTru believes in environmental responsibility and utilizes sustainable practices that are not harmful to people, animals or the planet.Our products come in re-usable or recyclable glass jars with metal lids. All items are shipped in eco-friendly packaging made from recycled materials.
What is astaxanthin?

Astaxanthin, a xanthophyll carotenoid, is a nutrient with unique cell membrane actions and diverse clinical benefits. This molecule neutralizes free radicals or other oxidants by either accepting or donating electrons without being destroyed or becoming a pro-oxidant in the process. Clinically, astaxanthin has shown diverse benefits, with excellent safety and tolerability. Astaxanthin's clinical success extends beyond protection against oxidative stress and inflammation, to demonstrable promise for slowing age-related functional decline.
What is nicotinamide?

Nicotinamide (vitamin B3 ) has a range of photoprotective effects; it enhances DNA repair, reduces UV radiation-induced suppression of skin immune responses, modulates inflammatory cytokine production and skin barrier function and restores cellular energy levels after UV exposure.

Pharmacological doses of nicotinamide have been shown to reduce actinic keratoses and nonmelanoma skin cancer incidence in high-risk individuals, making this a nontoxic and accessible option for skin cancer prevention.
What is polypodium leucotomos?

Polypodium Leucotomos, (PL) is a tropical fern native to Central and South America that has been used for centuries to treat various skin conditions. It demonstrates strong potential as an adjunct to sunscreen protection.

PL supplementation acts at a molecular and cellular level to inhibit generation of oxidative stress, thus decreasing UV-caused DNA mutations. PL has also been shown to accelerate removal of UV-induced photoproducts, highlighting its anti-carcinogenic role. By reducing UV-induced inflammatory responses PL demonstrates some protective effects against photoaging.
Ready For Healthier Skin?