Embrace the Outdoors with Confidence
Experience Sun Sensitivity Relief and Radiant Skin with Suntru
SunTru Ultra3 is the first blend of ingredients to naturally protect from the sun and help you enjoy the outdoors.
I Want to Enjoy the Outdoors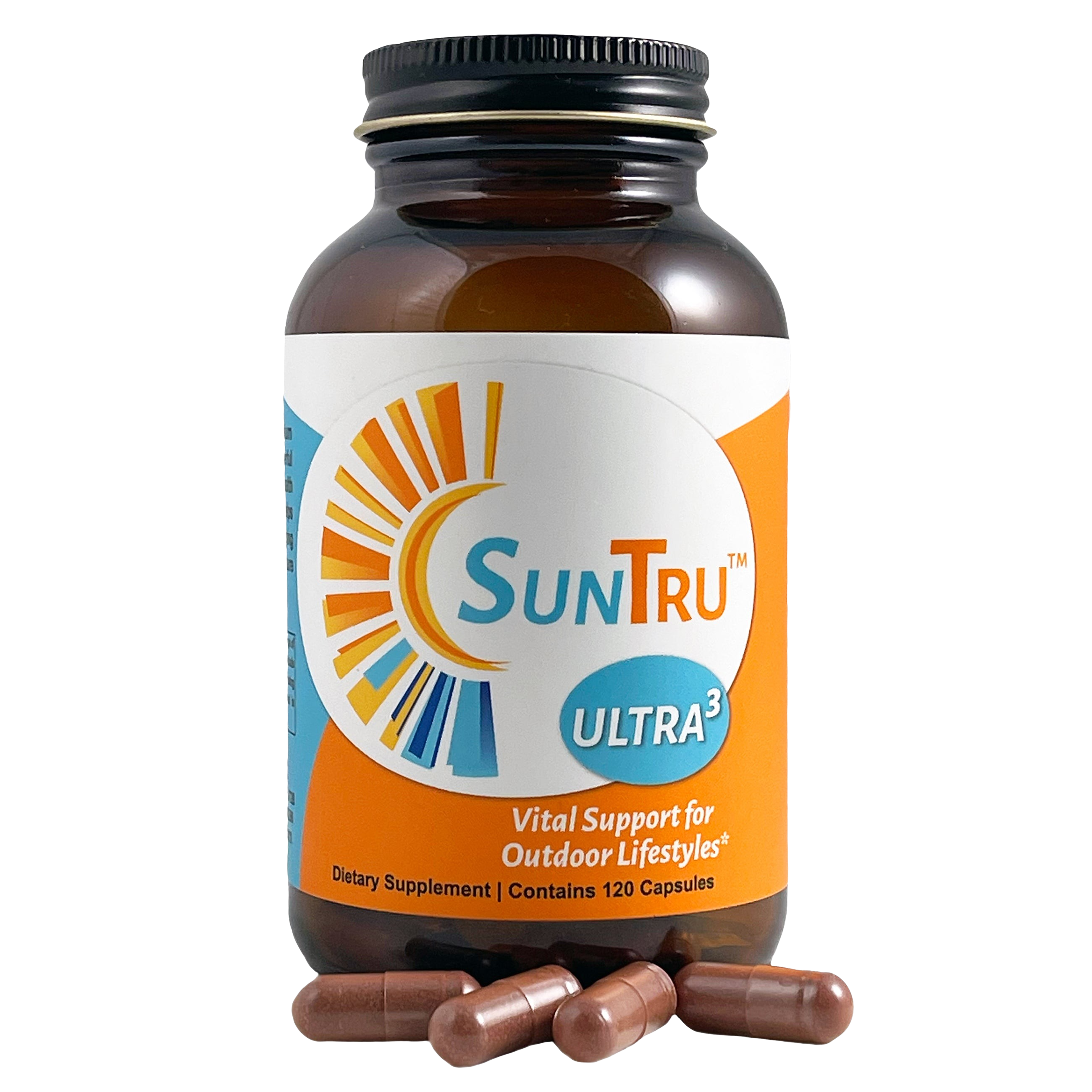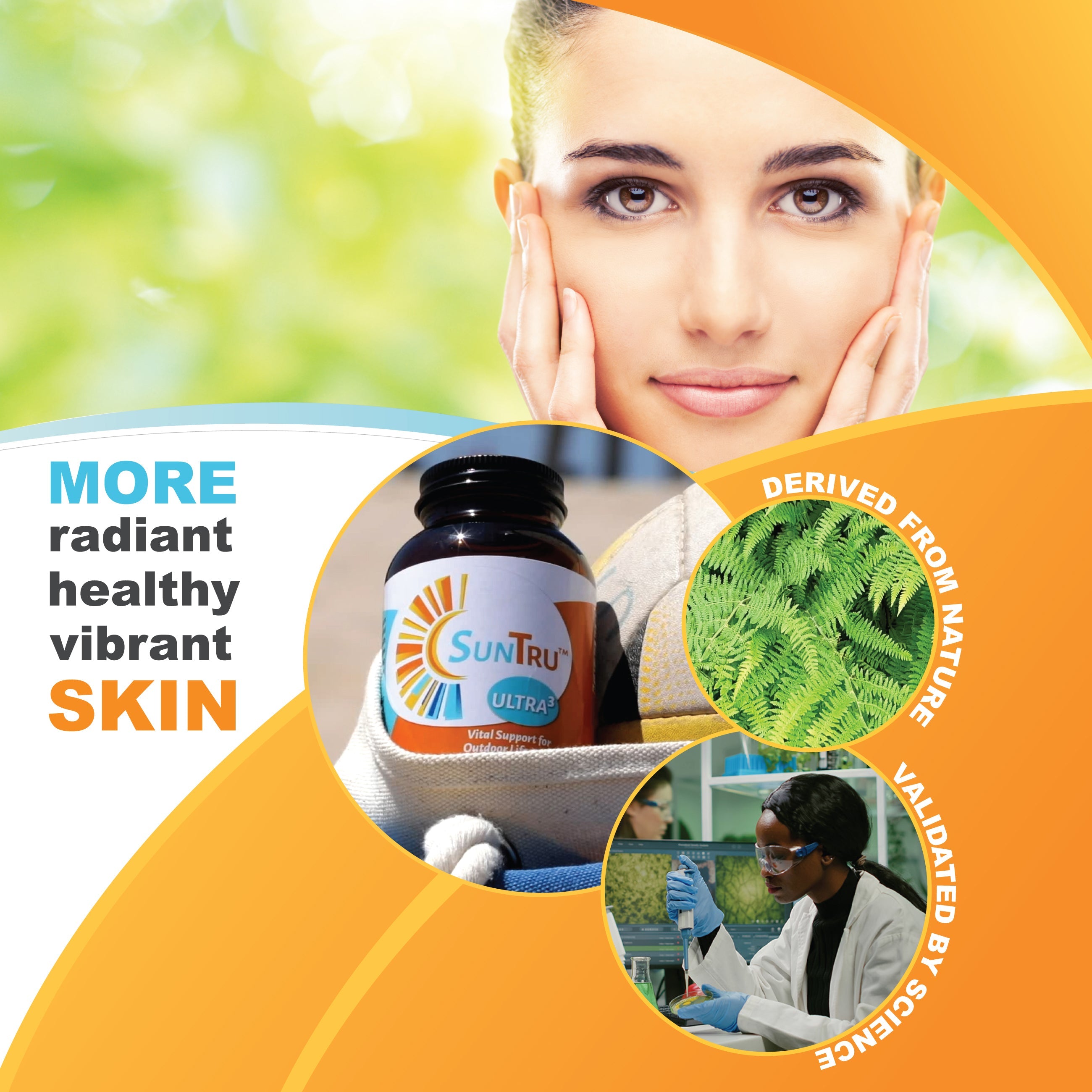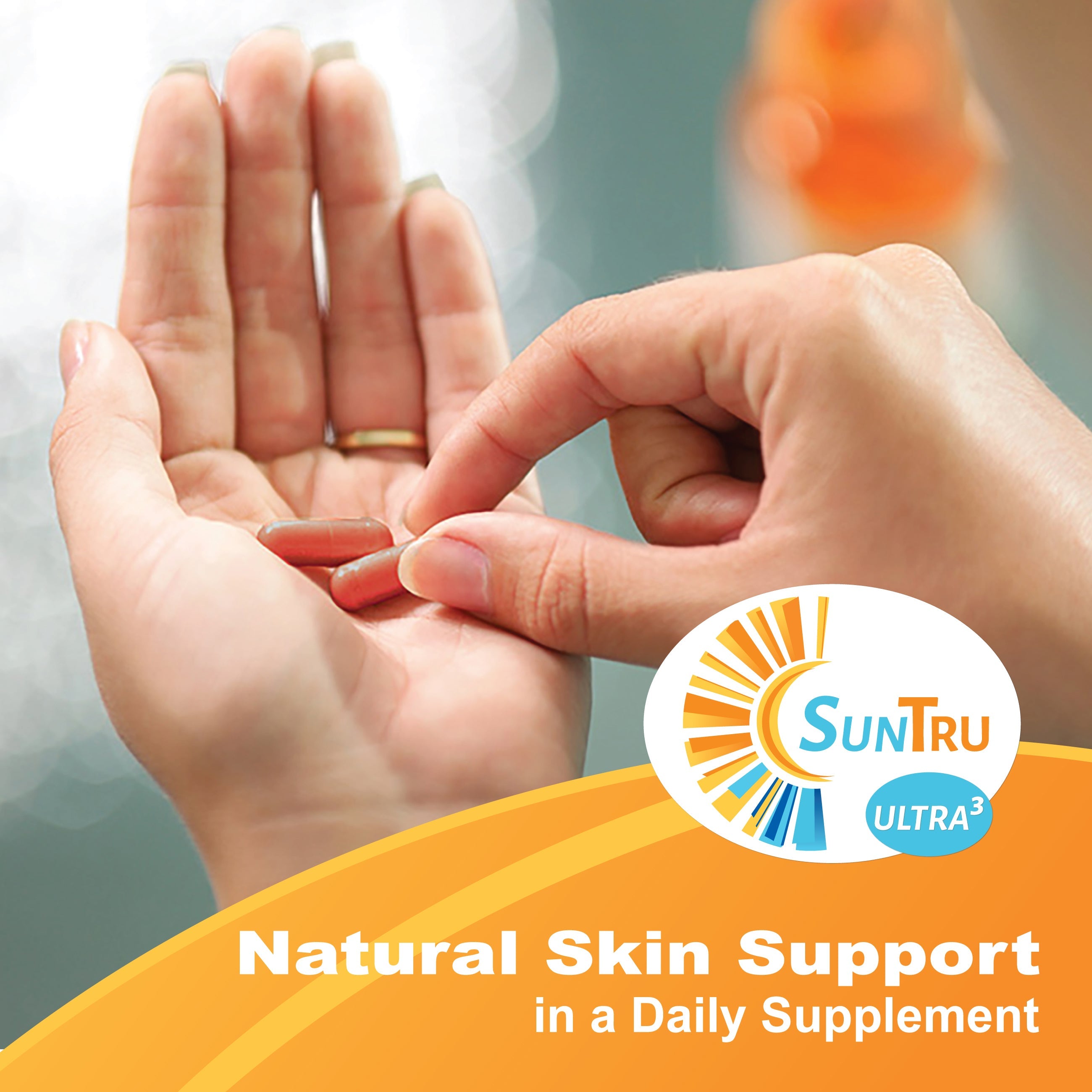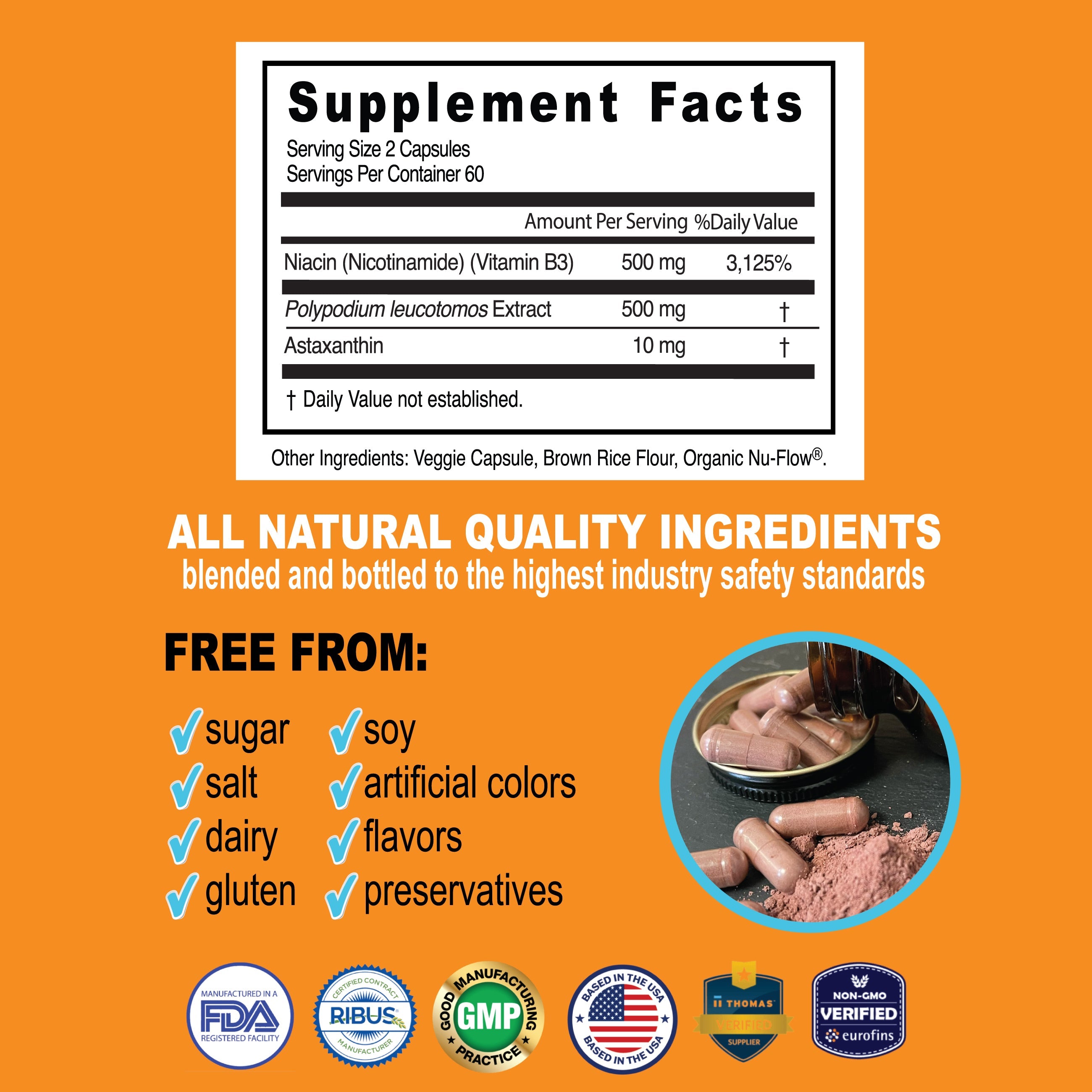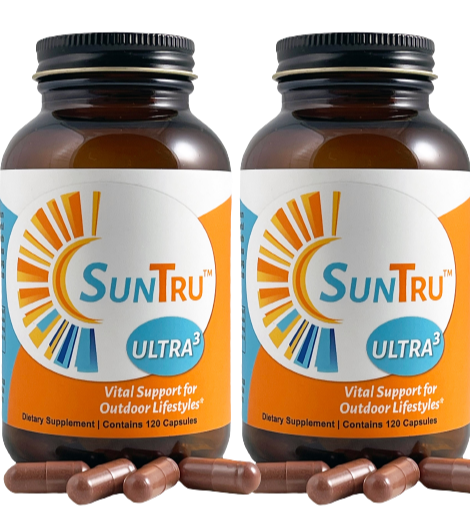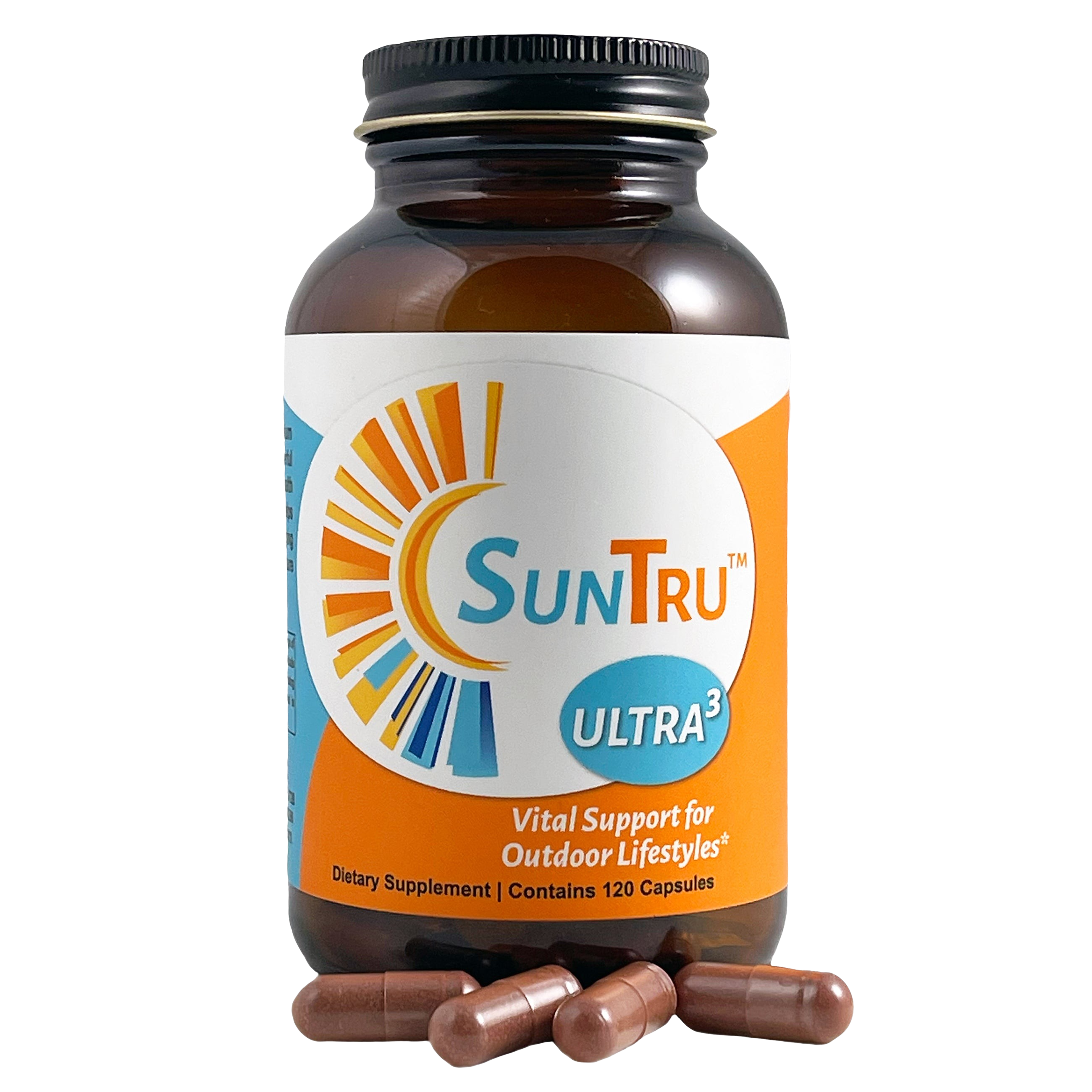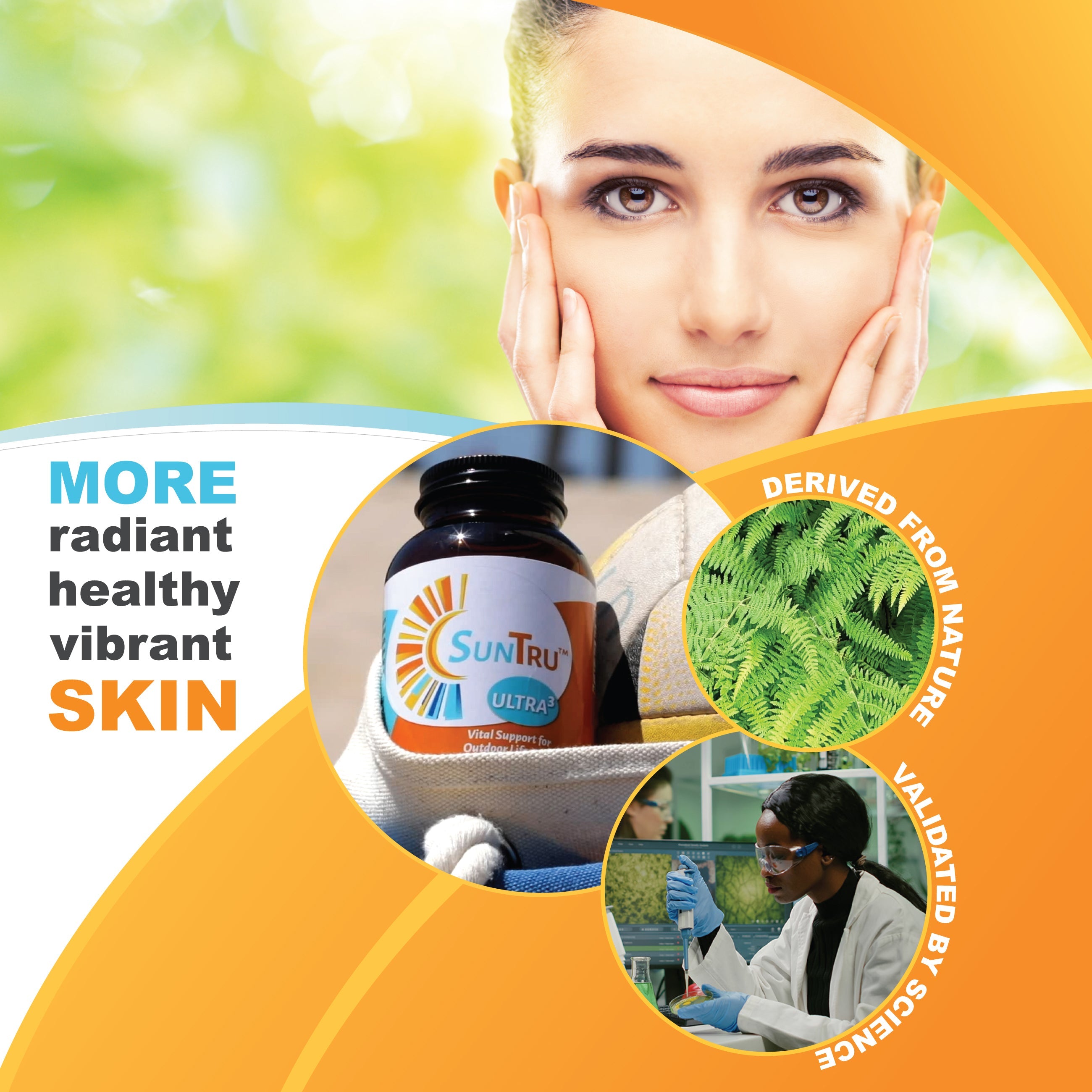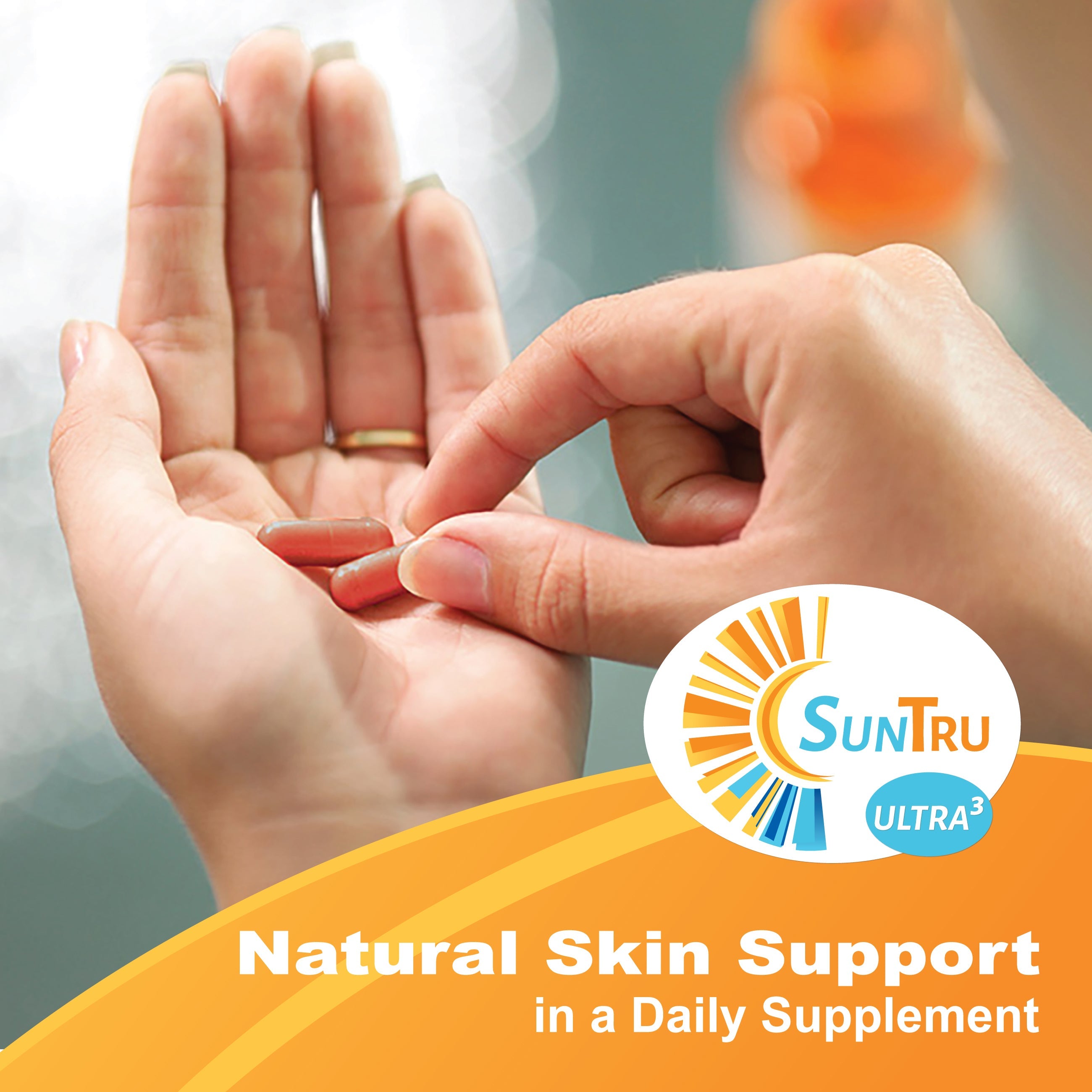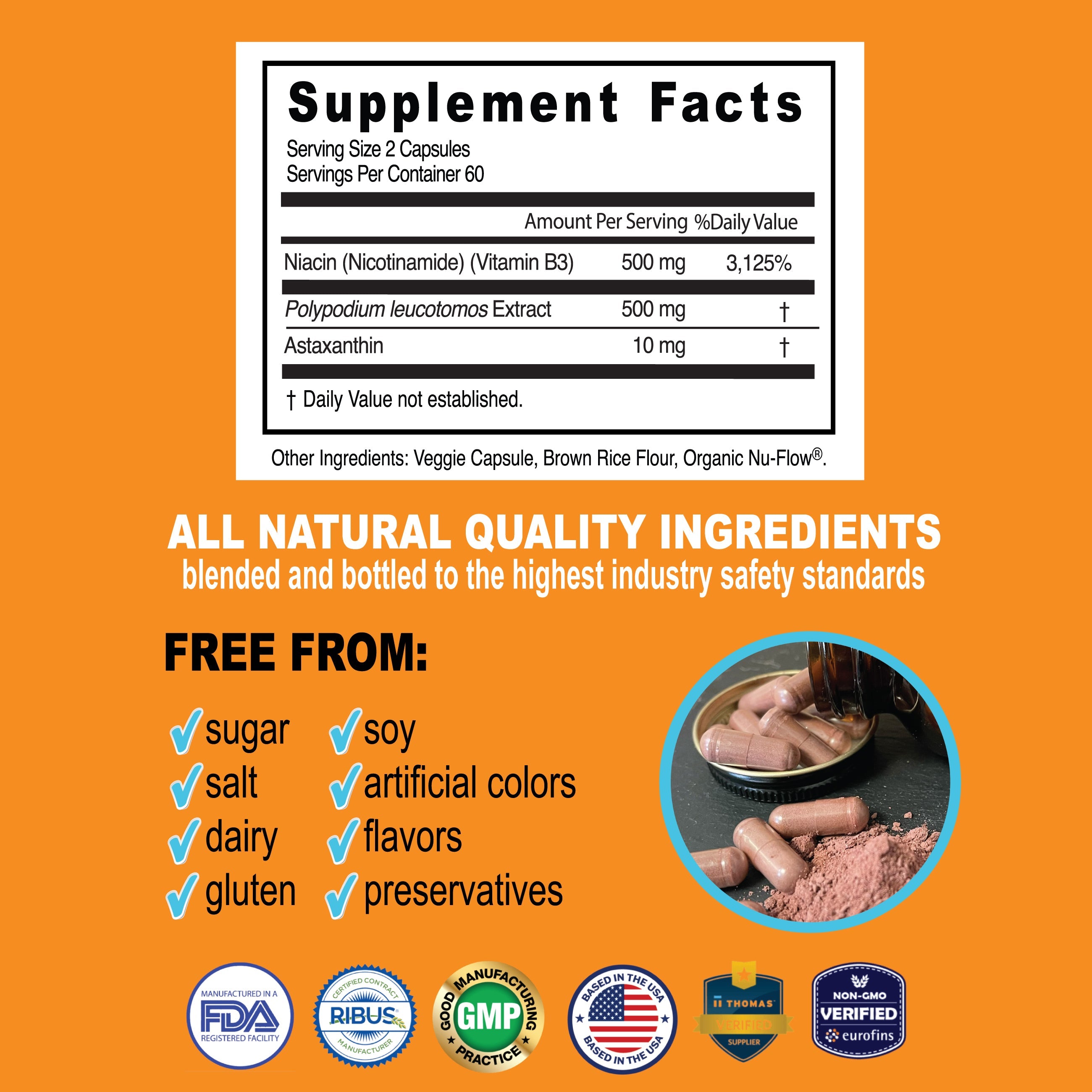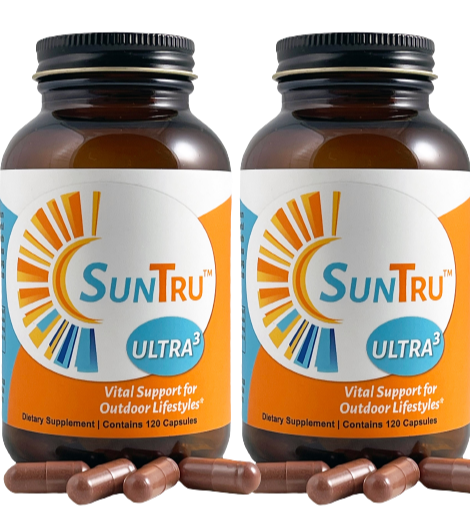 3 Pack of Ultra3
Buy 2 Get 1 Free
33$ Per Bottle and 180 Servings!
5 Pack of Ultra3
Buy 3 Get 2 Free
29$ Per Bottle and 300 Servings!
SunTru ULTRA 3
49$ Per Bottle and 60 Servings
The Best Skin Defense for Outdoor Enthusiasts!
Experience the remarkable advantages of SunTru, a groundbreaking supplement that elevates your skin's defense against the sun's detrimental impacts.

Not only does it provide soothing relief and diminish redness, but it also expertly neutralizes free radicals triggered by UV exposure.

Step into a world where SunTru empowers you to revel in the outdoors without reservation, ensuring your skin remains your ultimate ally against the sun's embrace.
The 3 Ultra Ingredients For Outdoors Adventure!
Astaxanthin
-a stuh zan thn Pronounced -asta like pasta and -xanthin like "zan-thin,"

Produced by certain types of microalgae, yeast, fungi, and some bacteria
Nicotinamide (B3)
- Also known as vitamin B3 (non flush)
Polypodium Leucotomos
- Extract is obtained from the dried leaves of the fern called "Calaguala"
These Ingredients Have Been Proven to Help With:
- UV protection
- Anti-aging
- Strengthen skin barrier
- Reduced wrinkles
- Youthful complexion
Experience Calm and Healthy Skin with SunTru: Your Way to Soothing Comfort
Discover the amazing benefits of SunTru for your skin. It creates a soothing and calming experience that's like a beautiful melody.

Made with a special recipe, SunTru is your trusted partner in reducing redness and making irritation go away. It takes care of your skin, making it look and feel better. Enjoy healthier skin while enjoying the outdoors, thanks to SunTru's special care.

Experience the rejuvenating effects of SunTru as it works to nourish and restore your skin, leaving it feeling refreshed and revitalized. Embrace the soothing power of SunTru and reveal your skin's natural radiance.
Elevate Your Outdoor Experience with SunTru: Protecting Your Skin from Within
Unlike other products requiring external application, SunTru's magic works internally. It combats harmful free radicals and minimizes the chances of sunburn while you enjoy the great outdoors.

With a daily dose of SunTru, your skin becomes its own protector, granting you the confidence to revel in outdoor pursuits. It's a straightforward and impactful way to care for your skin as you embrace the beauty of the outdoors.
Does This Seem Familiar?
Are sunspots, wrinkles, and sunburns causing you distress? Look no further than SunTru.

This revolutionary solution targets sunspots, diminishing their appearance and restoring even skin tone. Say goodbye to wrinkles as SunTru works its magic, reducing their visibility for a more youthful appearance.

Plus, it offers advanced protection against harmful UV rays, ensuring your skin remains safe from painful sunburns. Embrace the transformative power of SunTru and reveal radiant, healthy-looking skin.
Natural Solution for Skin Health
SunTru is a natural supplement that harnesses the power of nature to protect and nourish your skin. It uses ingredients derived from fruits, vegetables, nuts, microalgae, and a fern extract.

With SunTru, you can trust that you're giving your skin a safe and effective natural care solution. Experience the benefits of nature with SunTru and nurture your skin the way it deserves.
What are People Saying about SunTru?
Embrace Effortless Skincare Outdoors with SunTru
Simplify your skincare routine with SunTru's uncomplicated formula. All it takes is two capsules a day to arm yourself against harmful free radicals, fostering your body's health while you enjoy the great outdoors.

Integrate SunTru into your daily regimen to equip your body with the means to counter these detrimental elements. Bask in the convenience and simplicity of SunTru as it fortifies your body's innate defense mechanisms. Experience the potency of SunTru and embark on a journey towards a healthier version of yourself.
Get SunTru Ultra 3 today on sale for a limited time only!
3 Pack of Ultra3
Buy 2 Get 1 Free
33$ Per Bottle and 180 Servings!
5 Pack of Ultra3
Buy 3 Get 2 Free
29$ Per Bottle and 300 Servings!
SunTru ULTRA 3
49$ Per Bottle and 60 Servings
Your Satisfaction is Our Priority
Sign Up For Sweet Deals!
Be the first one to know about new flavors and we'll also send you news, and special offers